8 of the Biggest Kitchen Design Trends for 2018
This year, designers are leaning into streamlined simplicity.
Looking for a fresh start for the new year? Consider upgrading your kitchen.
Those Shaker-style cabinets should be the first thing to go, and you'll probably want to give the dramatic paint trend a try. Here are some trends professional designers say we'll be seeing a lot of.
1. Clean lines
"We aren't seeing as many Shaker-style cabinets," says VW Fowlkes, principal and founder of Fowlkes Studio in Washington, D.C. "They became trendy [in the '90s], and people thought the look had the right amount of clean lines, without being too plain. But more and more they're being seen as sentimental and too country."
The better option: flat-panel cabinets with minimal embellishment that look as if they came from a showroom in Germany.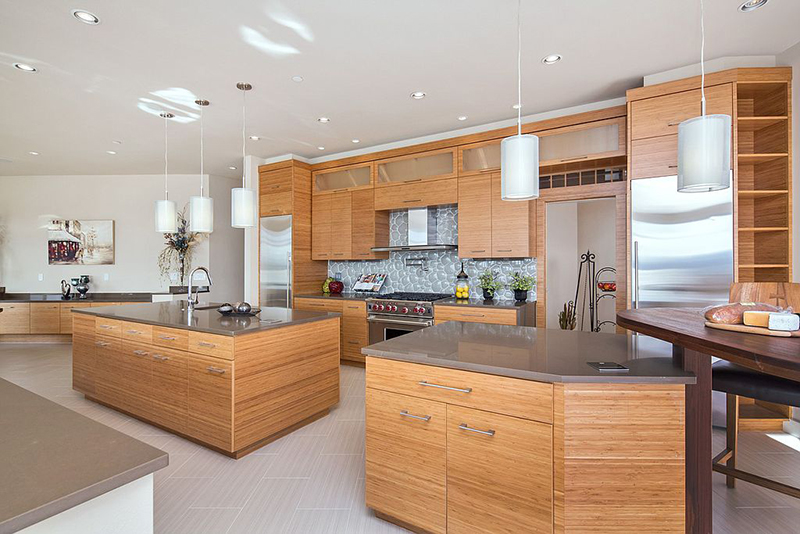 2. Black cabinetry
Speaking of sleek kitchen cabinetry, "black is the new white," says Rebecca Van't Hull of Martha O'Hara Interiors in Minneapolis.
"We're starting to see more clients eager to break away from the all-white trend, opting for hues that are richer, bolder and darker," she notes.
While black is fast becoming the new go-to, deep navy and forest green are also on the radar.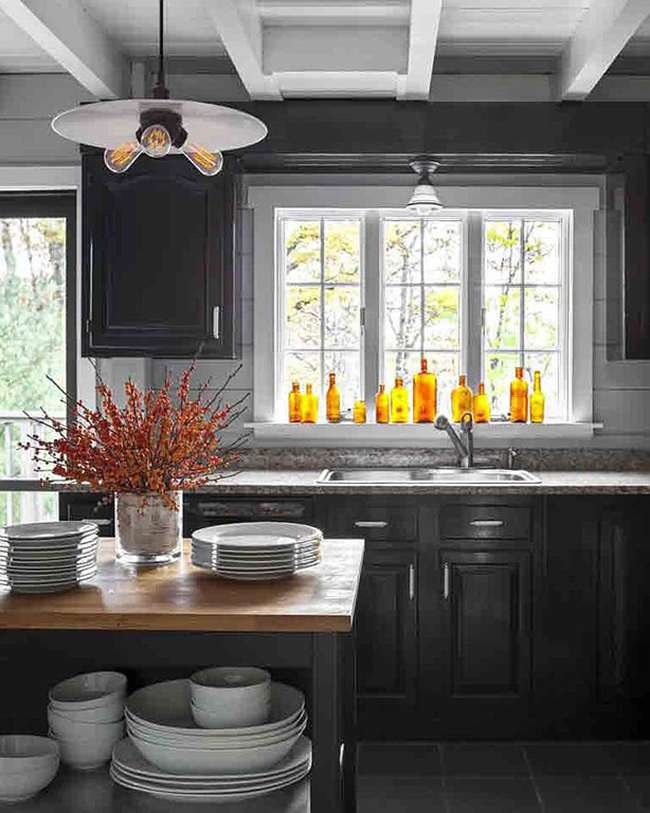 3. Neutral walls
Just because cabinetry is going darker doesn't mean your walls will follow suit, says Van't Hull. "We're still seeing a lot of bright whites in warmer tones," not to mention the occasional pop of beige. "One of our staples is Dovetail White by Benjamin Moore."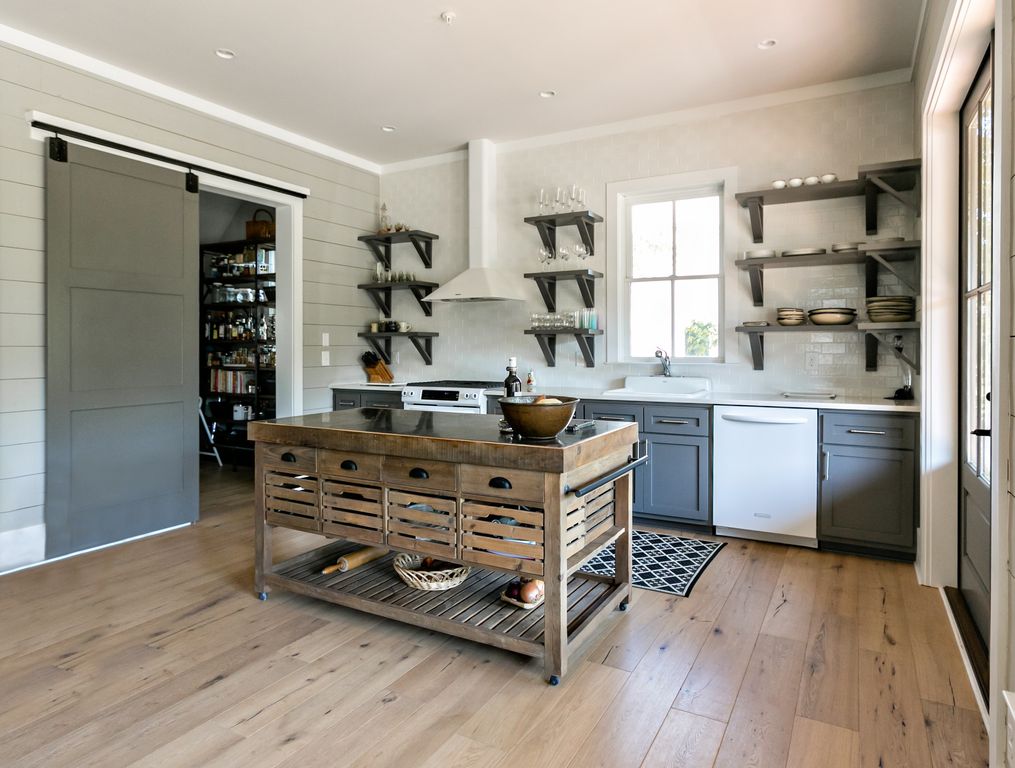 4. Open shelving
Open shelves aren't going anywhere, says Fowlkes.
Whether displaying a pretty collection of glassware or providing the illusion of space, open shelving will be all over kitchens next year.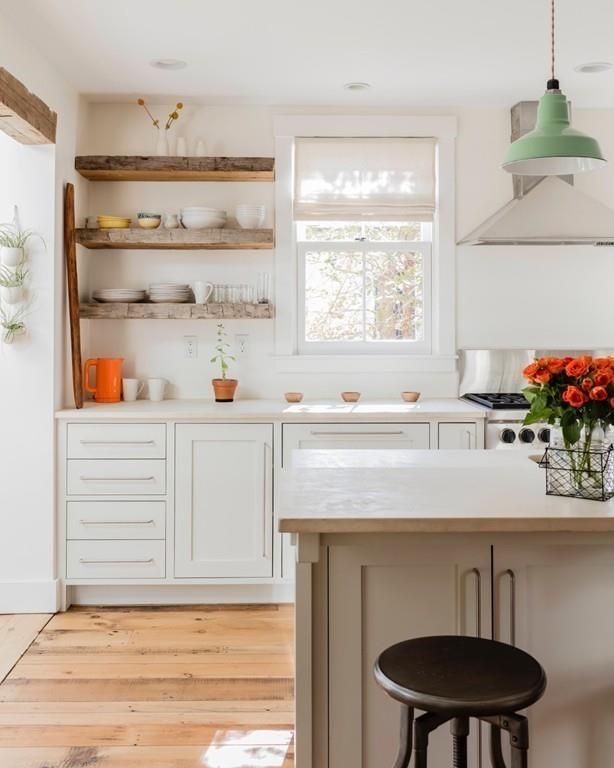 5. Fewer pendants
"People are doing fewer pendants over islands because of the clutter," says Fowlkes. Recessed lighting, which seems to fade into the ceiling, is the preferred choice.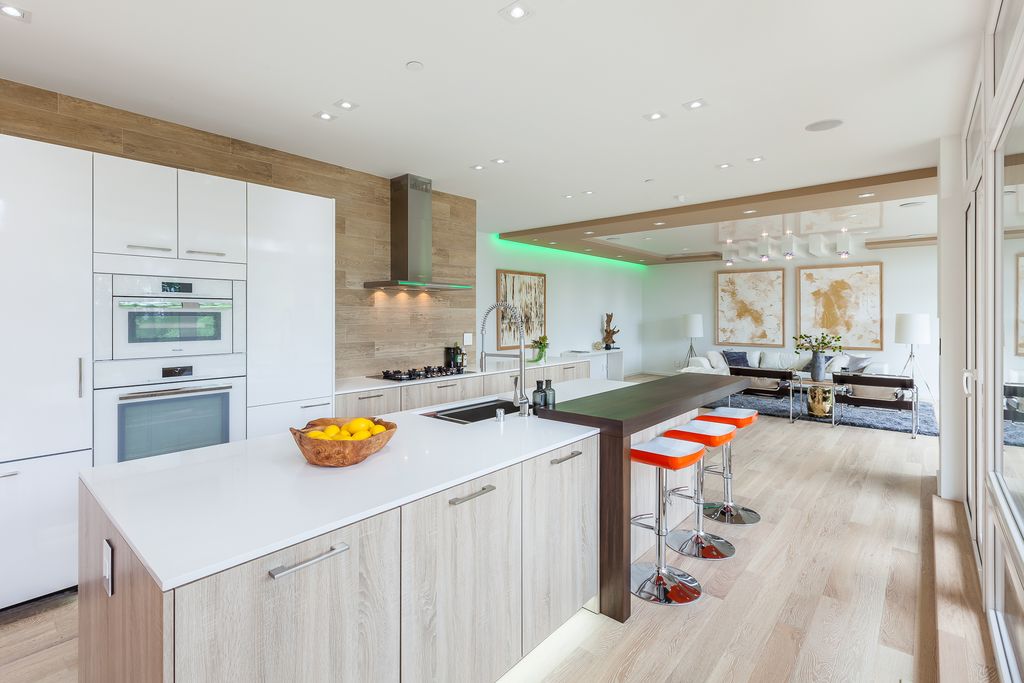 6. Less bling
When it comes to kitchen cabinetry, less is more, Fowlkes notes. He predicts fewer homeowners will opt for as many hardware accents as they have in the past.
Integral pulls on cabinet doors are becoming more common, he adds, and they're a cost-saving solution.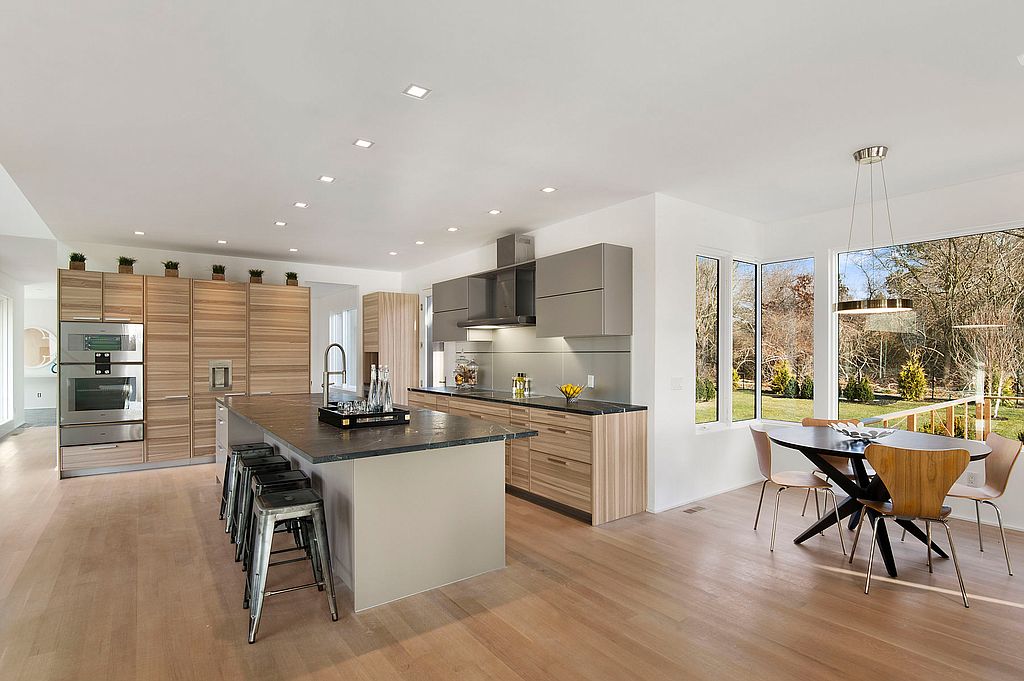 7. Brass accents
Van't Hull still expects this trend to stay hot, and she's incorporating brushed brass "on everything from plumbing and lighting to hardware and accessories."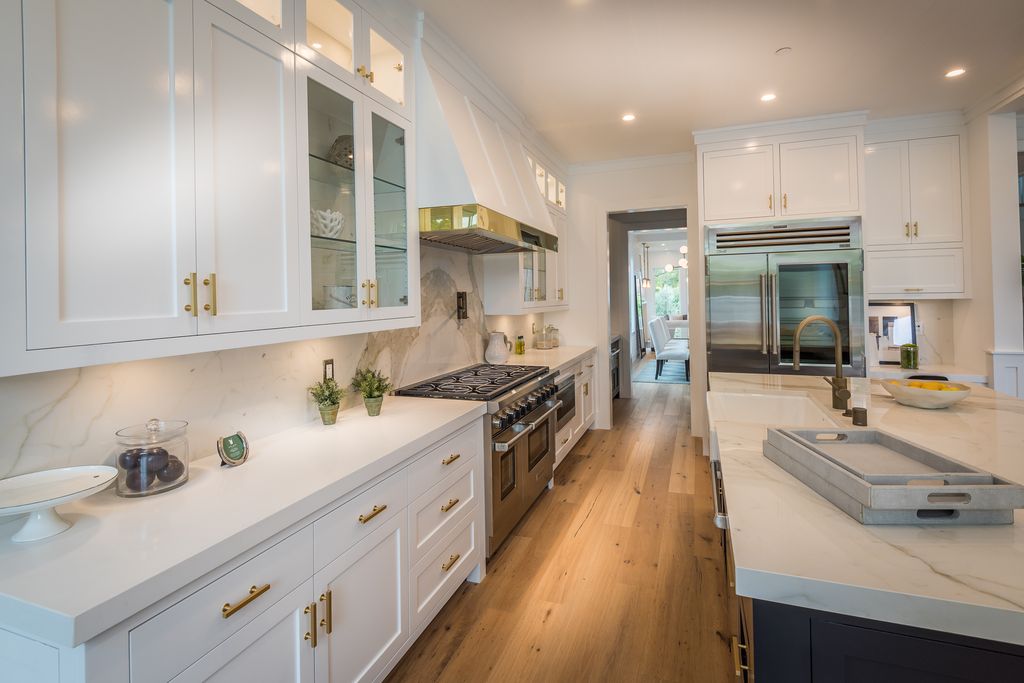 8. Downsizing
All those years of living in McMansions have finally caught up with us, and now homeowners are paring down their kitchens — at least in New York City, says Michael Tower, founder of Michael Tower Architecture.
"Functionality is still critical — you can't remove that from the design process — but people are being smarter about what they need," he says. Think doing away with massive prep spaces, dual-functioning ovens and so on.
"They're still full kitchens," Tower says, "but maybe they don't have a grill for pancakes on Sunday morning."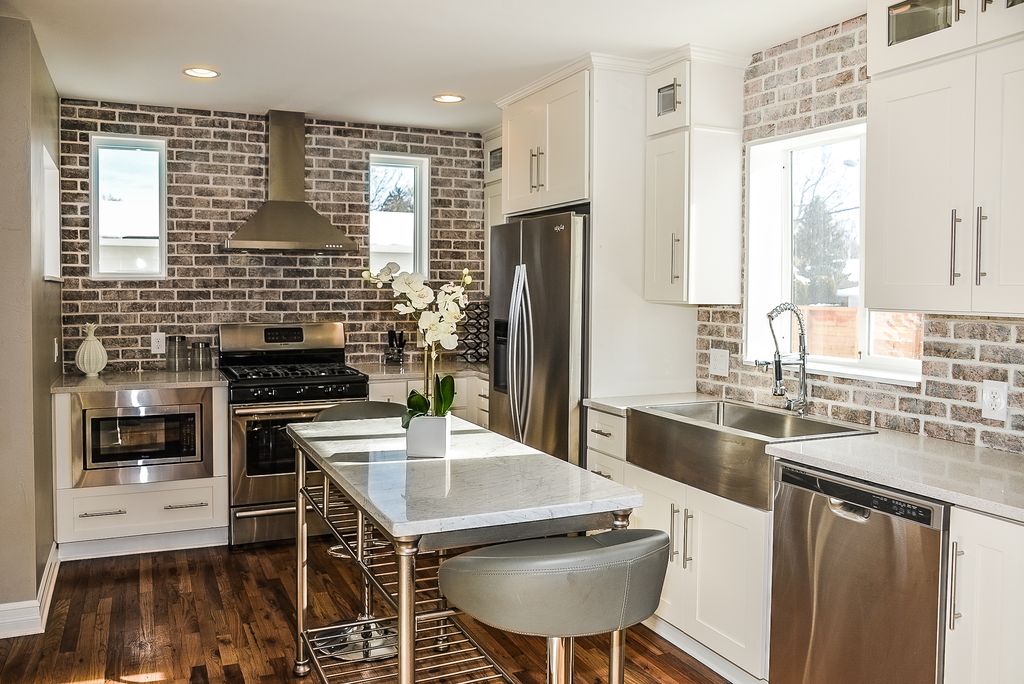 BY JILL KRASNY at Zillow.com