Rosedale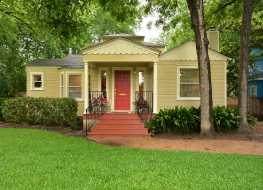 The Rosedale neighborhood started as farm and dairy land. In the 1900's, four florists and nurseries found their home in this area; much of the nursery stock planted during that time remains, as witnessed by the many large trees in the neighborhood.
The majority of the homes in the Rosedale area were built during the 1930's – 1940's. There are continually many renovation projects and new construction throughout the neighborhood which lends a sense of vitality and renewal. The population of the neighborhood is a fabulous blend of young families, single professionals, and original owners who raised their children here and have many tales to tell.
The neighborhood borders on 38th Street to the south, Shoal Creek to the west, North Loop/Hancock Drive to the north and Lamar Boulevard to the east.

Sorry we are experiencing system issues. Please try again.