About Us
Jimmy Gilmore
Jimmy Gilmore, Broker, GRI, has been matching people with that "just right" home for nearly 30 years. He entered the Austin real estate market after buying and remodeling his first home in the Rosedale neighborhood in 1990. That experience inspired him to dedicate himself to real estate full time and his professional focus in the Central Austin housing market, resulting in a true expertise of older homes and a passion for the industry.
Jimmy offers an aggressive up-to-date understanding of current property values, how to prepare a home to maximize value (decorating, improvements, and staging), which properties are solid investments, and a true assessment of the quality of construction. He enjoys a reputation, and a well-deserved pride, for the level of attention and care he brings his clients.  Jimmy is a "straight-shooter" and whether buying or selling, clients appreciate his candor and honesty. 
You can reach Jimmy by calling/texting 512.657.8671 or e:mailing him at jimmy@jimmygilmore.com.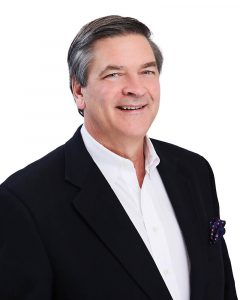 Bob Kenney
Bob Kenney has successfully been representing buyers and sellers for residential, farm and ranch and lake properties in Austin and Central Texas since 2001. He succeeded in the real estate market during the bust and boom. His past work experience with a boutique real estate firm as a relocation director focusing on the luxury market, to a fast start up with strong internet presence has given him the knowledge of best practices for marketing. 
Bob moved from Boston in 1998, settling in the Westlake area. He found Austin to be an amazing place to raise a family and immersed himself in the wonderful traditions of Texas. Bob takes pride in educating his clients on the various neighborhoods, schools and unique culture in each area.  He will tirelessly drive new buyers to multiple areas to ensure they are knowledgeable before making a decision.  His comprehensive market analysis where he draws from his own personal knowledge and from trusted colleagues is unparalleled in the industry. 
A wide client base of different cultures, lifestyles, and needs helped mold Bob into one of Austin's most trusted agents. He has consistently been recognized as a Top Producer throughout his career. 
Credentials and Committees:
Texas Real Estate Leadership, TARP
Active Member of Austin Board of Realtor, ABOR
Chairman of Global Advisory Group, 2018. 
Volunteer: Community First Village, Mobile Loaves and Fishes
Architectural Control Committee: Lost Creek Neighborhood 2015-2017
You can find Bob by calling 512.922.4922 or e:mailing him at bob@jimmygilmore.com.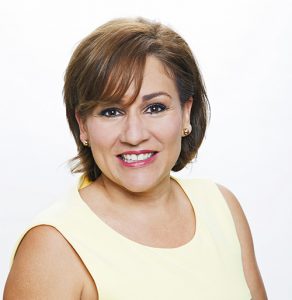 Wanda Vazquez
I am a real estate agent in Austin who works with buyers, sellers, and tenants.  After graduating from Texas State University with a Bachelor's in Design, I worked as Sales Manager for a local granite fabrication company for 12 years where I helped hundreds of homeowners choose the right stone for their home.  I met with architects, homebuilders, project managers, designers, and I provided a personal service to each one of them.  I experienced the process of building a house from scratch and dealing with the different aspects of a remodel in a home.  I always treat my clients with respect and honesty. This process inspired my passion for real estate.
My enthusiasm for helping others and attention to detail helps me connect with clients and provide them with the best service possible.  When I am not assisting my real estate clients, I enjoy spending time with my family, volunteering for my sons' school and working on a new art or craft project.
As a REALTOR®, my priority is to make my clients happy.  I listen to my clients' wants and needs to achieve the best outcome in every transaction and I strive to ensure that the home buying or selling process is fun, easy, and stress-free.  My clients can count on me at any time of day when they have a question or concern.  I want to start a relationship with you, not a transaction!
Reach out to Wanda at 512.789.7980 or wanda@wandavazquez.com.